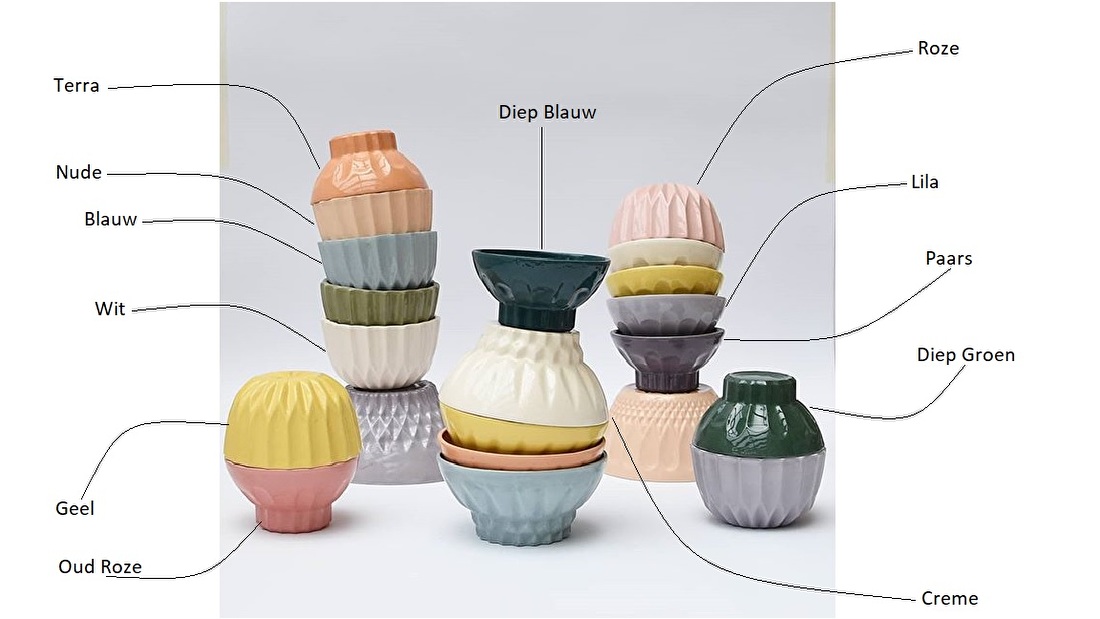 Plant hanger
Plant hanger | Does your interior need a little something extra? A beautiful plant hanger can brighten up any space! The ceramic plant hangers from Atelier W come in a variety of shapes and sizes. You can choose one or more styles in the colours, dimensions and structures that best suit your interior. A matching coloured rope is supplied with each plant hanger, or if you love macrame, it's easy to attach your own rope of choice.
Plant hanger
The plant hangers that you find in my webshop are all handmade. I find my inspiration mainly in thrift shops, by collecting the pots and sculptures that no one wants and taking them home for a new purpose. By using these pots to form the mold (cast), I borrow from the design in a manner of recreating. From any model I find, I can make a new style of pots, figurine, wall plates and plant hangers as well.

About ceramics Atelier W
My name is Wietske, I'm the founder of Ceramics Atelier W. I really love pottery and everything that goes with it. From the composition phase and modeling of the clay, to choosing the colours and giving that special finishing touch. The process of completing a piece is so relaxing to me. Every plant hanger I make is finished by hand and that gives me a true sense of satisfaction. I see my sculptures as a way to show my love for ceramics and my vision for recreating. With great pride, I can say they are all lovingly handmade, in my very own ceramic studio, Atelier W!
Sustainable ceramic workshop
Sustainability is a topic that is near and dear to my heart. I try hard to live and work in a sustainable manner. I use locally-sourced materials out of Arnhem for my products and also my packaging. I do my best to make sure that the items are recycled, sustainable and biodegradable, and I reuse what I can. As a bonus, I have installed solar panels so that my studio can generate its own electricity.